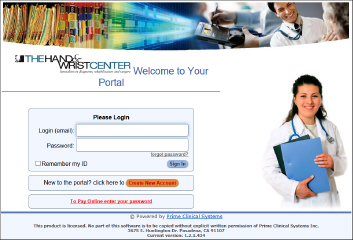 Our Center offers easy and convenient, "24/7 access" to patient records via our secured Patient Portal. Our portal allows patients to view and print medical records, update basic registration information and send (and receive) secured email messages.
Registering for portal access is easy. Once we have created a patient account for you, we will provide you with your patient account number, simple registration instructions and send you an email invitation to register.
Click here to visit our Patient Portal today!